Tuesday February 1, 2005

We had breakfast at Chef Mickey's this morning at the Contemporary Hotel. What a neat place! The monorail actually runs through the building.

Just like with the Princesses yesterday, the characters came to visit us at our table while we were eating.

The kids had been eagerly awaiting our first visit to the Magic Kingdom, so after breakfast, that's where we went!

Storytime with Belle was pretty neat, but Claire had her heart set on seeing Ariel right away.
A quick stop to ride the teacups... I promise, we'll see Ariel soon!
While waiting in line to see Ariel at her Grotto Claire and Owen played around for a while:
Finally!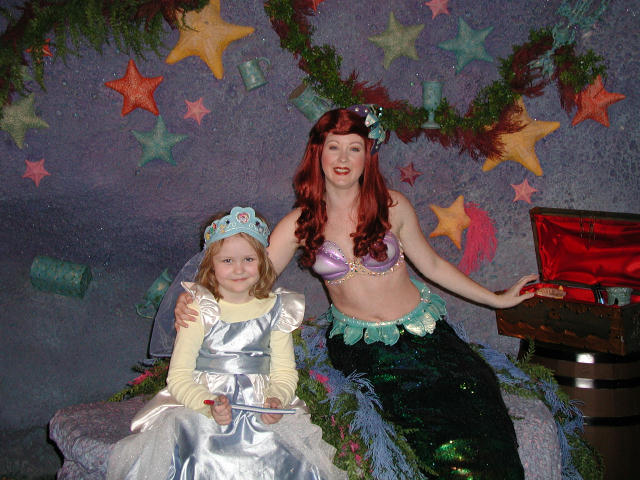 Later that day, the kids spent a fair amount of time trying to remove the "sword" from the "stone."
That evening we met up with Paul's father and Grandfather and went to see "IllumiNations," EPCOT's nightly fireworks and laser-light show.